IDM Box
Stories out of the box

NOA was commissioned by IDM Alto Adige to develop the concept for a new trade fair stand to represent the soul of the South Tyrolean region for the "Berlin Travel Festival".
The pavilion aims to convey the idea of authenticity, quality, nature, sustainability, tradition and innovation: essential points for today's travelers and for modern tourism.
A modular pavilion, quick to assemble and dissemble, in order to easily change location, that carries its stories everywhere and allows guests to get a taste of what South Tyrol is like. Culinary and artisanal traditions, alpine landscapes, sports, local companies, brands, technological developments, are some of the themes analysed and staged in the pavilion.
The "Stories out of the box" pavilion covers an area of 200 square meters and consists of three cubes, which are open on one side, made of three different local woods and lined internally with fabrics and handcrafted elements. Around these, a covering in milled wooden panels inspired by a typical pattern of local craftmanship and the vegetation that recalls the South Tyrolean landscape complete the pavilion and envelop the guest completely, leading him to dive into a full sensory experience.
The cubes can be used in different ways. For example, at the "Berlin Travel Festival", in one of the cubes an artisan carved a delicate female figure from a rough tree-trunk, in another a renowned chef delighted the guests with exclusively local dishes and ingredients and in the third a series of documentaries told the stories of various characters from the region. The idea of entering the pavilion is reminiscent of a journey through South Tyrol, in which forms, flavors, traditions and landscapes interact with each other and unfold their stories.
The pavilion is designed in a modular way and allows great flexibility, portability and a different organization of the cubes and panels. Depending on the event it can be configured in various forms all over the world.
The roof and side panels allow you to alternate open spaces with more intimate spaces. With the new concept of the dynamic and changeable pavilion, NOA aims to actively involve guests in the diversity that South Tyrol offers, making them experience its stories first-hand.
Created in March 2019 for the "Berlin Travel Festival" in the German capital, the pavilion is planned to move to its next destination in Milan this spring.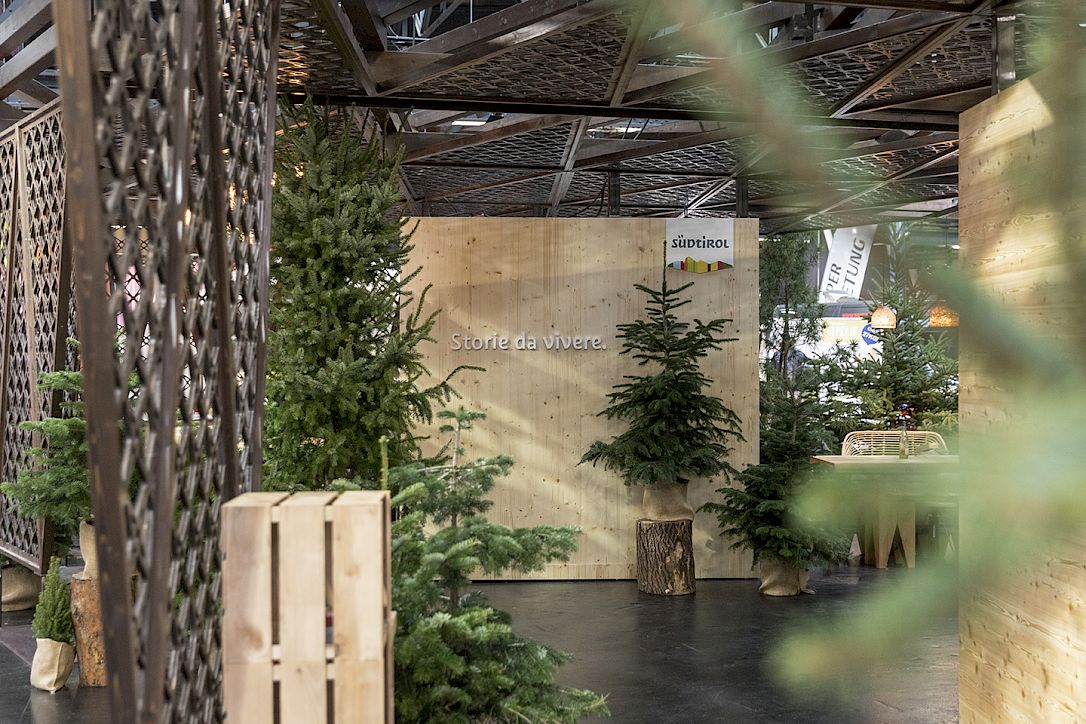 facts & figures
Location: Berlin (Germany)
Client: IDM Südtirol-Alto Adige (Innovation Development Marketing)
Numbers of boxes: 3 (Cooking, Event & Experience)