Wohnzimmer
Feels like home

NOA converted four existing dwellings into new apartments,  characterized particularly by the interplay of old and new.
mix of styles
The four newly renovated apartments "Wohnzimmer" in the center of Bozen / Bolzano (I) are located in the immediate vicinity of the arcades and the famous fruit market. The mixture of diverse reminiscences from the old apartments, some old, restored furniture and modern accessories define the particular vintage style of the apartments. They are equipped with a kitchenette and a bathroom and can accommodate up to four people.
color accent
The newly furnished apartments are bright and friendly, everything looks clear and tidy. Each apartment offers a simple design, white is used as the dominant tone for walls, ceilings and floors. Colored textiles, furniture, wallpaper and paintings give each apartment an individual touch, dominated by a sensitive "touch of colour" that gives identity and charme.
old & new
The architecture was purposely reduced to essentials, it provides a simple framework for functional, skillfully illustrated furnishings: a mix of existing, restored and re-designed furniture and decorations, giving a sense of "lost and found" towards a series of reused and recycled antiques. Existing tables and chairs were painted in white, or were simply cleaned to bring out the inner patina. Old beams were converted into a vanity or mirror frames. An old door and hooks turned into a wardrobe. New ceilings, ceiling lamps and floor lamps, and the new kitchenette create a modern contrast within the ensemble.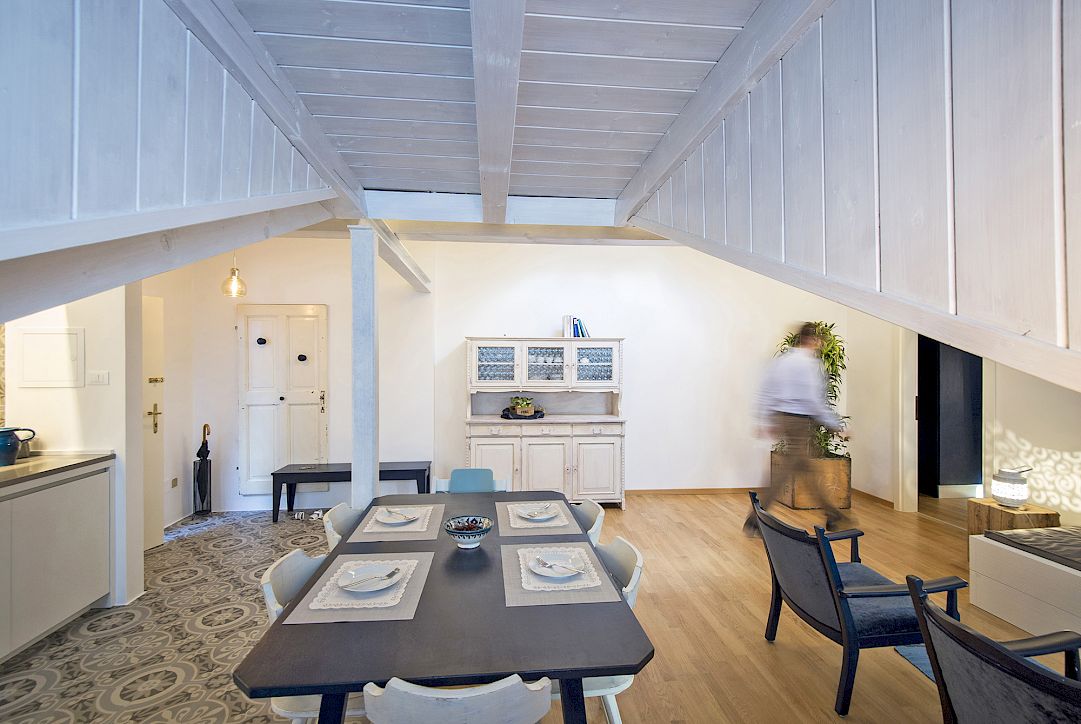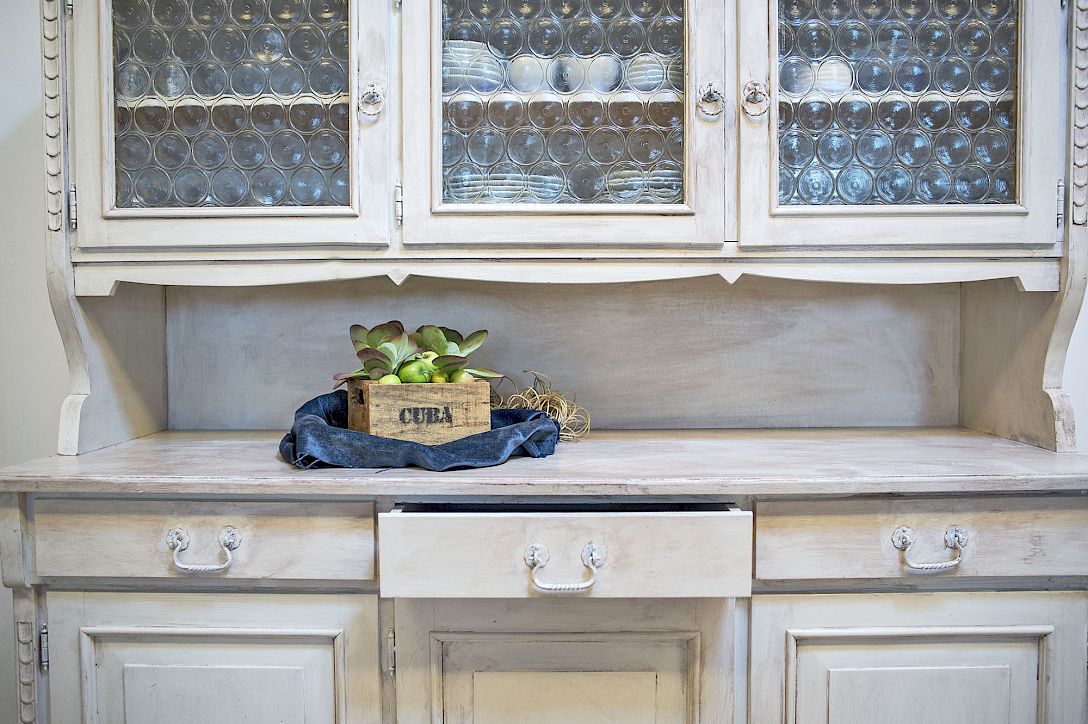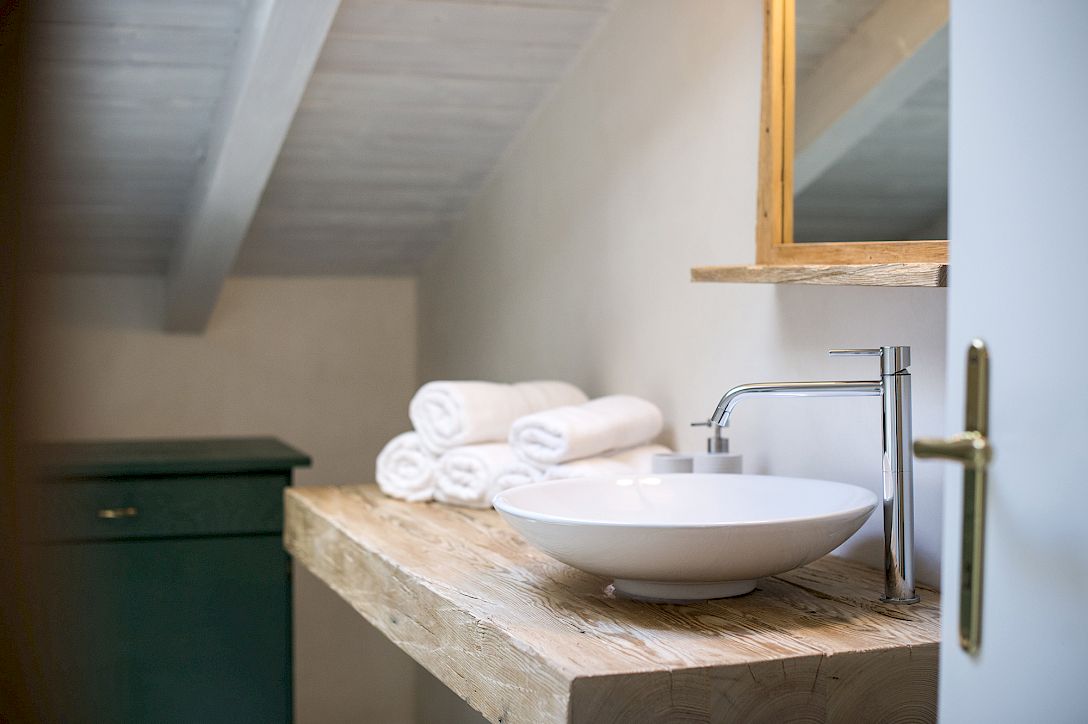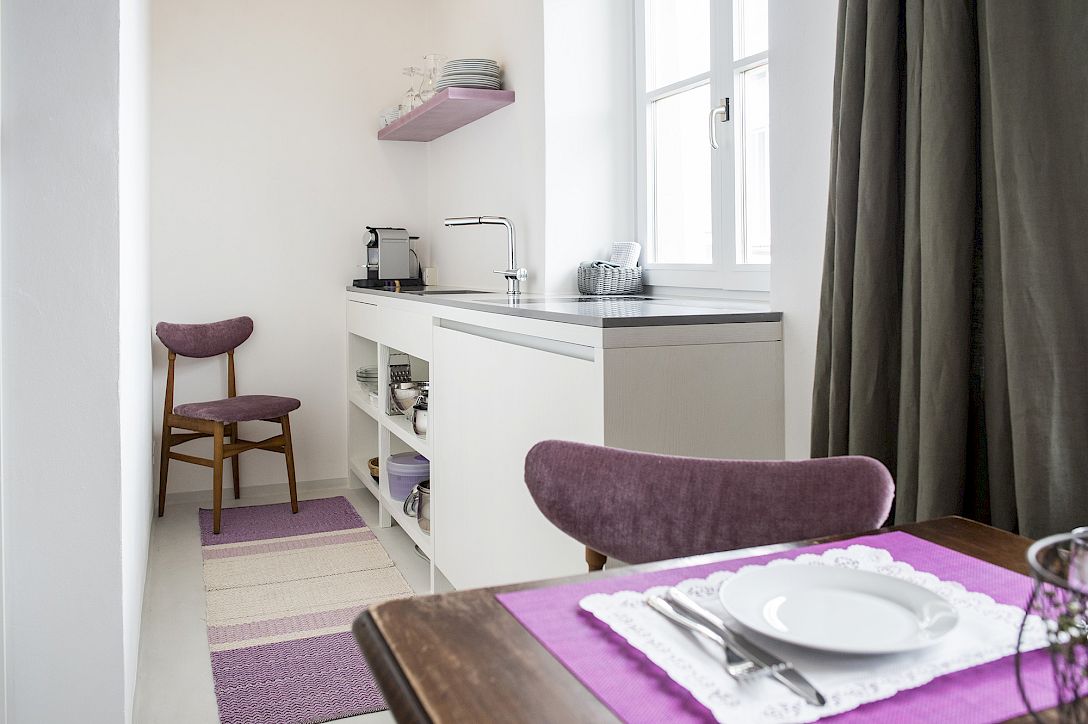 "Very stylish apartment in a very central location where you can feel at home."
facts & figures
Location: Bozen Altstadt (I)